Christmas is happening three weeks today! It seems to approach faster the closer we get to that date. To get us into the Christmas spirit, I'll be posting  a series of festive and winter themed Craftjuice Tuesday posts this month. Let's begin with part one of the series.
A chubby, soft amigurumi robin made with cotton yarn.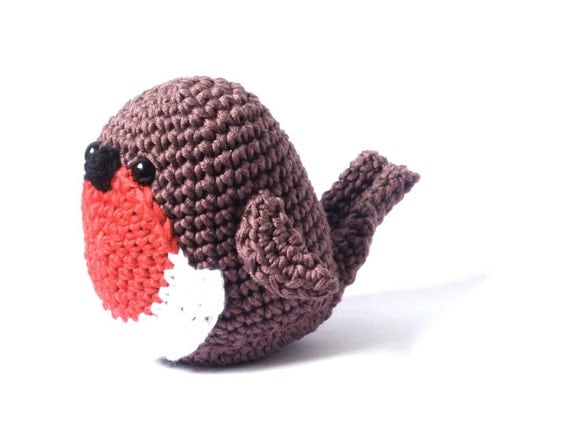 A pine gift bag painted a bright holiday green with a smiling snowman on the front.
A decorative Christmas pillow with many different red and green fabrics.
Lilac and white felted baubles to decorate your Christmas tree.