The start of a new year and the start of a new craft.
Hello everyone and Happy New Year! It's been a while since my last blog post. I've been having a little break over the Christmas/New Year period but now it time to get back to making and blogging.
I've been trying out a new craft the past week or so, as recently I've been given a sewing machine. I've been wondering if I should try machine sewing as several members of my family have done it themselves in the past and the present, so maybe sewing is in my blood. It's quite a heavy machine with a metal case and it came fitted inside a cabinet, so I can set it up easily when I want to use it.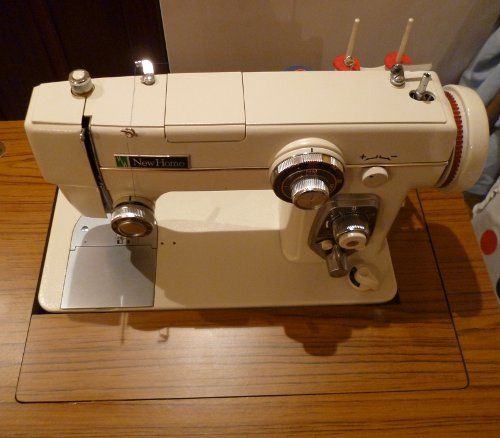 I'm getting used to it after a bit of practice and I've worked out how most of it works, (it didn't come with an instruction manual and nobody seems to have a copy, not even the manufacturer
). The only bit I'm still trying to figure out is the pattern cam system. So far, what ends up being sewn doesn't look like the pattern shown on the disk.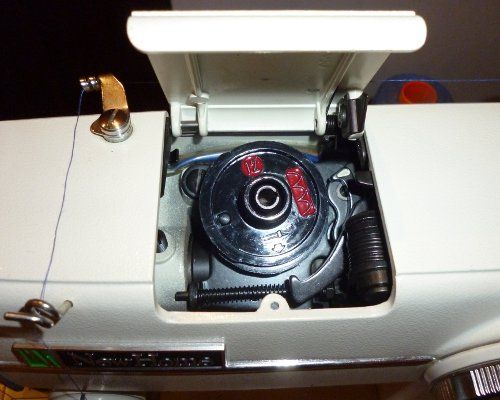 I think I've got straight sewing down OK, so I've tried sewing my first project – a fabric coaster. I followed a tutorial I found online using some fabric scraps that I had been given. The coaster I made didn't have any quilter's batting inside as I don't have any at the moment. For any future coasters I'll add some otherwise they end up a bit flat. This project is great for beginners I think. Since all the stitching is hidden inside the coaster, you don't have to worry too much  if your stitching is not great just yet.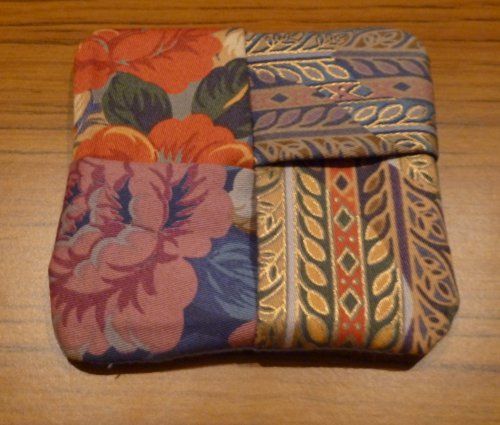 Time to find out what the New Year has brought for the people of Handmade Monday and Inspire Me Friday.